The Cultural Revolution We Have Entered and How it Affects Marketing
We are about to enter one of the biggest wealth transfers in history. The boomers are going bye-bye. The customer base is changing and they desire to be communicated with in a different way. The challenge is that there are generational gaps that must be bridged in order to at least maintain market share.  The companies that get this first will capture a much bigger piece of the pie. If you haven't considered this much less implemented this in your marketing strategy beware.
---
About the Speaker:
Jesse Miller is the founder of Integrity Enterprises, a coaching and consulting firm based in Norman, Oklahoma. After 17 years of working in and owning small businesses across industries Jesse followed his heart and built a company that specializes in helping businesses solve their issues. The biggest problem he sees in businesses all revolve around the leader/owner/boss not effectively leading their organizations. Jesse created The Perfect Operating System which helps business owners build a mental framework to grow their profits drastically by helping them lead their organization better.
Connect with Jesse:
---
Thank you to our Venue Sponsor:
First United Bank – AutoAlley
512 N Broadway Avenue, Oklahoma City, OK 73102 – (first floor conference room)
Street parking
---
Thank you to our Lunch Sponsor:
Note: There will be a lite lunch provided to those who RSVP in advance.
Questions? Contact our Learning Labs chair, Carley Bakker: carley@carelybakker.com or 405-227-0918
---
In addition, AMA will be collecting donations at the door for Positive Tomorrows as part of their holiday charity drive in partnership with the annual 2017 Freezin' Season Jingle Mingle.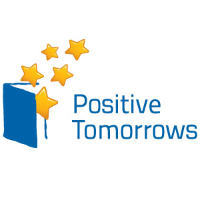 Fall/Winter needs include: light jackets, coats, winter shoes/boots, fall/winter clothing, socks, hats/gloves/scarves (sizes: 4-toddler through adult medium).
You may also donate any of these items: personal care items/toiletries, household cleaning supplies, school/office supplies or gift cards (Walmart/Target)
For questions, please contact jennifer@evolve-research.com