OKC AD Club and AMAOKC present their joint event, "Activating the Oklahoma City Thunder Basketball Experience Regionally & Beyond".
Join us on Wednesday, October 11 to hear from Dawn Turner (Director, Marketing and Brand Management for the Oklahoma City Thunder) right as the NBA kicks off the 2017-2018 season.
This is a special event and will be FREE for all AMAOKC & OKC AD Club Members!
Non-Members/Guests may attend for $35.00 & all walk-ins will be charged $35.00.
Seating is limited so RSVP is required.
Thank you to Valliance Bank & RK One Productions for sponsoring this event!
---
About the Speaker:
Dawn Turner joined the Oklahoma City Thunder organization in 2014 as director, marketing & brand management, where she guides all Thunder marketing, advertising, retail and promotional initiatives, with an emphasis on enhancing programs that engage fans in all areas of the Thunder experience. Her role also includes oversight of the team's graphic design department, licensing and positioning of the Thunder brand and identity.
Prior to joining the Thunder, Turner spent more than seven years handling entertainment and sports marketing for American Airlines. While at American her primary responsibilities included overseeing all entertainment properties including American Airlines Center in Dallas, American Airlines Arena in Miami, several sports teams across the major leagues and product integration for TV and major motion pictures.
Before her time at American, Turner served as director of corporate communications & community relations for the NBA's Dallas Mavericks where she was responsible for the business side of the club's public relations efforts, including marketing, sponsorship, ticket sales, the team's Web site, mavs.com, and the Mark Cuban Foundation's Fallen Patriot Fund, as well as the team's community relations programs and the Dallas Mavericks Foundation. She got her career start with the Professional Bowlers Association (PBA Tour) where she served as media director and handled media relations and events at tournament sites.
Born and raised in Cuyahoga Falls, Ohio, Turner obtained her bachelor's degree in sports medicine from The University of Akron in 1996 and her master's degree in sport administration from Kent State University in 1998. Turner currently resides in Edmond, Oklahoma, with her husband, Kevin, daughter, Siri, and son, Finn.
---
In addition, both Ad Club & AMA will be collecting donations at the door for Positive Tomorrows as part of their holiday charity drive in partnership with the annual 2017 Freezin' Season Jingle Mingle.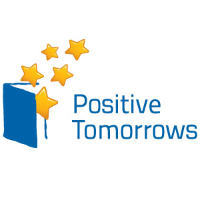 Fall/Winter needs include: light jackets, coats, winter shoes/boots, fall/winter clothing, socks, hats/gloves/scarves (sizes: 4-toddler through adult medium).
You may also donate any of these items: personal care items/toiletries, household cleaning supplies, school/office supplies or gift cards (Walmart/Target)
For questions, please contact jennifer@evolve-research.com