Please join us for a presentation by audience measurement expert, Jeff Wender, of Nielsen Local Media. Gain insights into the importance of true market representation and why what is behind the rating point you are buying and selling matters.
There's been a lot of talk about Nielsen's TV methodology enhancements rolling out in 2017 as well as Nielsen's efforts to bring a total audience focus to Audio. Learn how Nielsen will combine high quality panels and surveys with big data and deliver deeper consumer insights. This is your opportunity to hear directly from Nielsen about these topics and what they will mean for Oklahoma City and the markets we serve.
Be sure to bring your questions for the Q&A session.
---
About the Speaker:
Jeff Wender currently serves as Managing Director of Nielsen Local Media. Wender manages Nielsen's local television sales organizations and oversees the company's relationship with more than 1,700 Local TV clients. Over the past nine years, Wender served in a wide range of roles at Nielsen including client service, product and business development roles. Prior to Wender's current role, he served as Senior Vice President overseeing strategy and product leadership for Nielsen Audio's digital audience measurement product as well as mobile and telecommunications practices. Wender has more than 20 years of experience in mobile media, software and hardware technology, heading Asia and Americas Business Development and Software Product Marketing for Texas Instruments mobile processor division.
---
Thank you to our November Signature Speaker Event Sponsor:
---
In addition, AMA will be collecting donations at the door for Positive Tomorrows as part of their holiday charity drive in partnership with the annual 2017 Freezin' Season Jingle Mingle.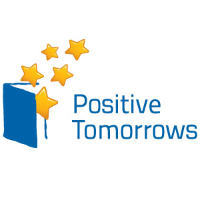 Fall/Winter needs include: light jackets, coats, winter shoes/boots, fall/winter clothing, socks, hats/gloves/scarves (sizes: 4-toddler through adult medium).
You may also donate any of these items: personal care items/toiletries, household cleaning supplies, school/office supplies or gift cards (Walmart/Target)
For questions, please contact jennifer@evolve-research.com