Tackling Business Development
After six years in business development for two different agencies, Erick Worrell has learned how to develop relationships, craft winning messages and succeed in a market that's crowded and competitive. We'll discuss how to be an effective ambassador for your business, your brand and your clients by sharing anecdotes, dos and don'ts, and best practices that apply to business development, account service, digital and social, creative and other areas of advertising, public relations and marketing.
---
About the Speaker:
As a public speaker, presenter, writer and mentor, Erick has overseen client services, business development and strategy teams in Oklahoma City since 2012. Named Oklahoma City's Young Advertising Professional of the Year in 2016 and a graduate of Leadership Oklahoma City's LOYAL Class XII, Erick has been a leader in the Oklahoma City advertising industry for many years and has been recognized for his commitment to networking and providing mentoring to and development opportunities for college students and young professionals across the state.
Erick's previous positions include Vice President of Client Services and Business Development, Vice President of Development, Director of Account Service, Director of Development, New Business Manager, Account Supervisor, Creative Services Manager, Senior Account Executive, Audio Engineer and Copywriter. Erick currently serves as Senior Director of Business Development for Saxum, an integrated advertising, digital and public relations firm with offices in Oklahoma City, Tulsa and Houston.
A graduate of Oklahoma City University with degrees in advertising and public relations, Erick is an ADDY-award-winning audio producer with a diverse background that also includes public speaking, copywriting, mentoring and Web and print layout.
In his spare time, Erick is also an accomplished drummer who tours and performs around Oklahoma and the country; he also dabbles in piano and ukulele.
Erick is often asked to write about himself in the third person. It makes him uncomfortable.
---
Thank you to our Venue Sponsor:
First United Bank – AutoAlley
512 N Broadway Avenue, Oklahoma City, OK 73102 – (first floor conference room)
Street parking
---
Thank you to our Lunch Sponsor:
Note: There will be a lite lunch provided to those who RSVP in advance.
Questions? Contact our Learning Labs chair, Carley Bakker: carley@carelybakker.com or 405-227-0918
---
In addition, AMA will be collecting donations at the door for Positive Tomorrows as part of their holiday charity drive in partnership with the annual 2017 Freezin' Season Jingle Mingle.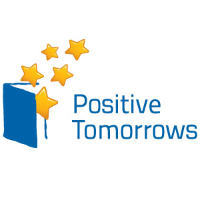 Fall/Winter needs include: light jackets, coats, winter shoes/boots, fall/winter clothing, socks, hats/gloves/scarves (sizes: 4-toddler through adult medium).
You may also donate any of these items: personal care items/toiletries, household cleaning supplies, school/office supplies or gift cards (Walmart/Target)
For questions, please contact jennifer@evolve-research.com