Please join us for a presentation by audience measurement expert, Kelly Abcarian, of Nielsen Media Research. Gain insights into the importance of true market representation and why what is behind the rating point you are buying and selling matters.
There's been a lot of talk about Nielsen's TV methodology enhancements rolling out in 2017 as well as Nielsen's efforts to bring a total audience focus to Audio. Learn how Nielsen will combine high quality panels and surveys with big data and deliver deeper consumer insights. This is your opportunity to hear directly from Nielsen about these topics and what they will mean for Oklahoma City and the markets we serve.
Be sure to bring your questions for the Q&A session.
---
About the Speaker:
Kelly Abcarian is a media research executive with more than 17 years of industry and technical leadership in aligning Total Audience solutions for television, digital and cross-platform content and advertising. Kelly is currently Senior Vice President for Product Leadership at Nielsen. In this role, she is responsible for the strategic vision and roadmap for Nielsen's Currency Services, including National TV, Local TV, Audio, and Print. Kelly has led the way on bringing to market Nielsen's Total Audience products, focused on the convergence of devices and cross platform audience measurement. Since joining Nielsen in 2005, Kelly has held numerous senior roles managing the company's largest technology platforms and servicing clients in the Watch & Buy segments of Nielsen's business. Kelly is frequent speaker at industry events and is a member of the IAB Advanced TV Advisory Board as well as being an active participant on the MRC Standards Committees.
---
In addition, AMA will be collecting donations at the door for Positive Tomorrows as part of their holiday charity drive in partnership with the annual 2017 Freezin' Season Jingle Mingle.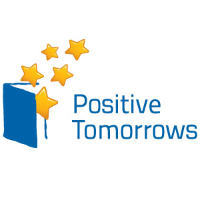 Fall/Winter needs include: light jackets, coats, winter shoes/boots, fall/winter clothing, socks, hats/gloves/scarves (sizes: 4-toddler through adult medium).
You may also donate any of these items: personal care items/toiletries, household cleaning supplies, school/office supplies or gift cards (Walmart/Target)
For questions, please contact jennifer@evolve-research.com